When you're looking to share your faith with young people who aren't part of a church, you have to go where they are, and find some common ground to start building on. Sports-based activities are a fantastic way to break down barriers, build trust and (excuse the pun) get the ball rolling!
You know how it is – when there's a big sporting event on, suddenly every child or young person is out playing their version of that sport in their local park. Whether it's Wimbledon or the Olympics, the younger generation are inspired to have a go themselves.
So last summer, with the Football World Cup on, Scripture Union offered a free resource called Jumpers for Goalposts to help churches reach out to children and young people with the good news of Jesus, using football as the starting point.
Sarah and Hanna, youth and children's workers from a church in Kent, wanted to build stronger relationships with some of the young people they knew through working in a local school. They met with local SU development worker Lisa Jones to discuss ideas.
Sarah says, "When Lisa suggested a pop-up sports mission week including football, we were a bit hesitant as neither Hanna nor I are what you'd call sporty. But it turned out to be fine – you really don't need to be a sporty person to run a sports-based mission!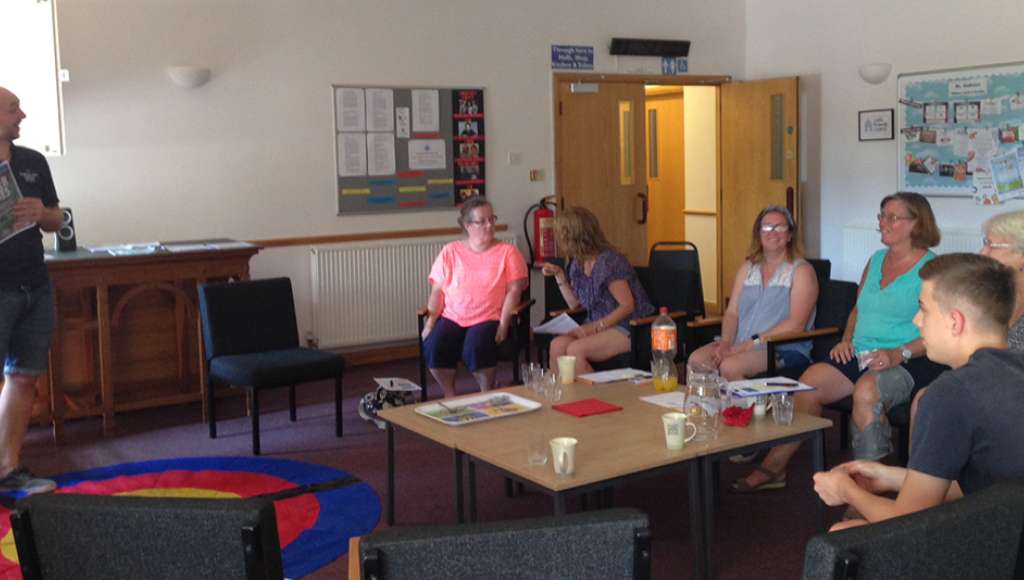 "Lisa's colleague Dan did a mission training session at the start of the week. Then he lead the first two afternoons of sport and we then ran the last two. For the football sessions, we used the Jumpers for Goalposts pack to help us talk about the links between sport and faith. Then we used the same format for the other sports. At the end of the week, we gave each of the children a goody bag including a copy of Diary of a Disciple, a leaflet about being a Christian, and an invitation to the next event.
"We invited children between ten and fourteen who we knew through the local school.  Most of the twenty that came along weren't from a Christian background. Two of the lads, Dom and Callum, were there every day and loved it so much they brought their friends to join in too! Many of the children have come to mission activities we've done since, and we started a Messy Church service for them last September. This summer, Dom and Callum are really excited about coming with us to Soul Survivor, the big Christian event for young people. God is having a huge impact on their lives!
"If you've not considered putting on a sports-based mission because you don't think you're 'sporty' enough, I'd like to encourage you to think again. Hanna and I thought the same – but the Jumpers for Goalposts resource made us change our minds. And we're so glad we did!"
You can download Jumpers for Goalposts for free here. Or, if you want to reach out through sport during the Cricket World Cup, scroll down to find out about Sticks for Stumps.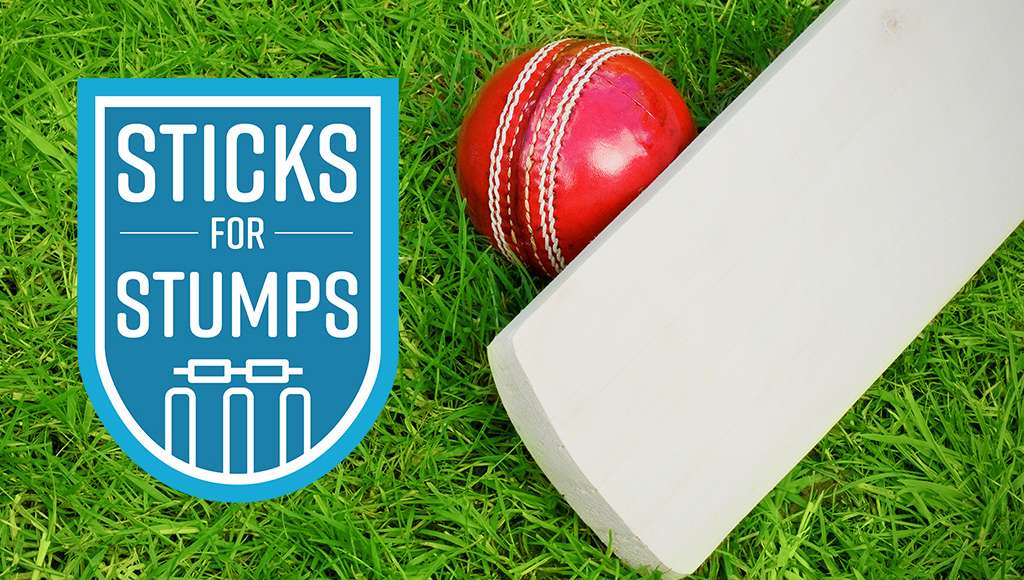 Hold a Cricket World Cup mission event this summer!
The big sports story for this summer is the Cricket World Cup – being held in the UK for the first time in 20 years.  We've put together a set of FREE cricket-based mission resources called Sticks for Stumps to help you reach out and as the name suggests, you won't need to host all day matches or have access to a pristine wicket. Our Sticks for Stumps activities are short and sweet, quick and easy to plan and can take place in a park, on a beach or even in the street!