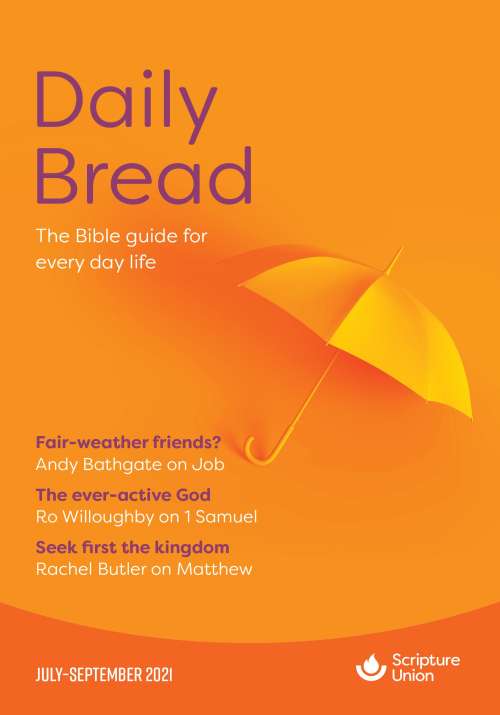 Daily Bread is the Bible reading guide that aims to help you hear from God as you read the Bible. If you've ever asked the question, 'What possible relevance can this verse have for me today?' or 'What difference does this passage make to my life?' then Daily Bread is for you.
With a subscription, you will receive four issues of Daily Bread over a year, published quarterly.
To start your new subscription, choose the quarterly edition you want to start with, what size print and where geographically your subscription needs to be delivered to from the options on this page.
Need to renew your Daily Bread subscription? Renew it via our renewals page