Bob Goody, one of Scripture Union's regional workers, shares about one of the young people he's had the privilege to help through his ministry…
When I first met him, Jake* was a typical young boy living on an estate in Nottingham. He was from a non-Christian family so, like 95% of children, he didn't go to church. In fact, until recently, God wasn't part of his life at all.
But around 18 months ago, Jake encountered Jesus for the first time at a Guardians of Ancora after school club that I helped a local church to set up. Jake was initially attracted by the opportunity to play online games but he really loved playing through the Bible stories and soon started to ask lots of questions about God, Jesus and God's Word.
The positive transformation in 11-year-old Jake was nothing short of amazing
Eager to find out more about Jesus, Jake started to attend an About Life and Faith (ALF) club that Scripture Union helped to fund, and it was here that his faith really took off. He accepted Jesus as his friend, and began praying and actively sharing his faith with others, including his own family.
Then, last summer, Jake attended a 'Frontier Camp' that I ran alongside a few local churches, and I could hardly believe what I saw. At one of the evening meetings, Jake stood up to share a word from the Lord! This young boy, who less than a year ago had never opened a Bible, was sharing a picture God had given him about the importance of us all being part of one tree, connected by the roots. 
*name and picture changed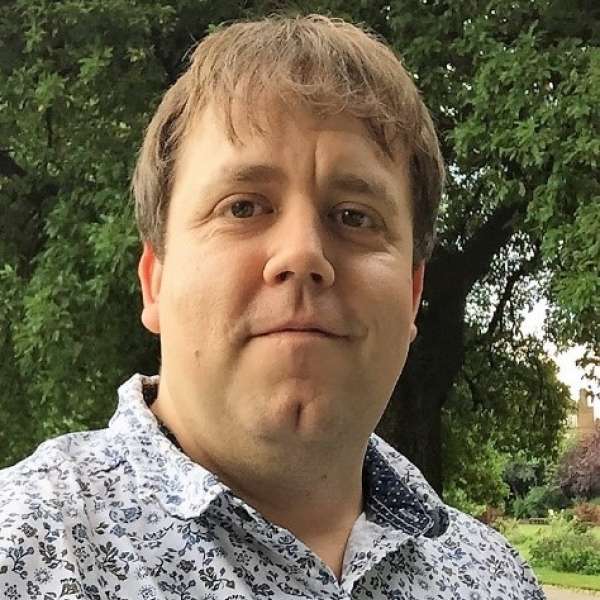 Bob Goody
SU Development Worker, Central Team
I'm passionate about caring, sharing and empowering the Christian church into action and helping to ensure that every child and young person has an opportunity to hear the gospel in a form they can understand and respond to. I do this by working in schools, churches, parks, festivals, or even just out on the streets.
Can you help our regional workers share the good news?
It's difficult to describe what our regional workers do as their work is so varied, but it's easy to describe the impact they have! Through the support they're able to provide to those seeking to share the good news, many children's lives have been changed.
Could you give a gift today to support them in their work and help more children like Jake come to know Jesus? 
Details
What your support enables