A team of supporters and staff are going to extreme lengths to support the mission of SU....
Thank you and well done Team SU!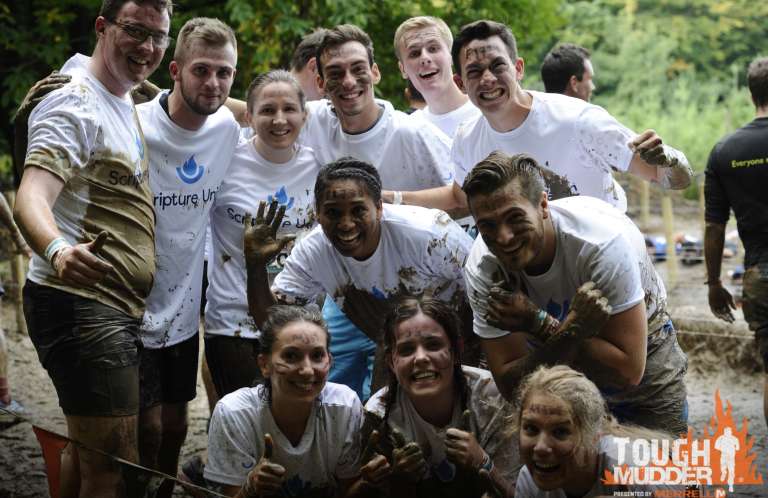 A huge note of thanks to the supporters and staff who completed the Tough Mudder obstacle race in aid of SU. They battled through mud, water, belly crawled under barbed wire, climbed over ten meter walls, and much more. All of this was to fundraise to support SU's ministry to the 95% of children who won't be at church this Sunday.
"It was really tough! But I had such a great time running this with the SU team." Jen, SU Tough Mudder runner.
We have teams taking part in the various Tough Mudder events in 2018. If you would like to join team SU at next year's Tough Mudder events please get in touch via [email protected].
Some of our team are still fundraising, if you can please support them at www.justgiving.com/ScriptureUnionEW