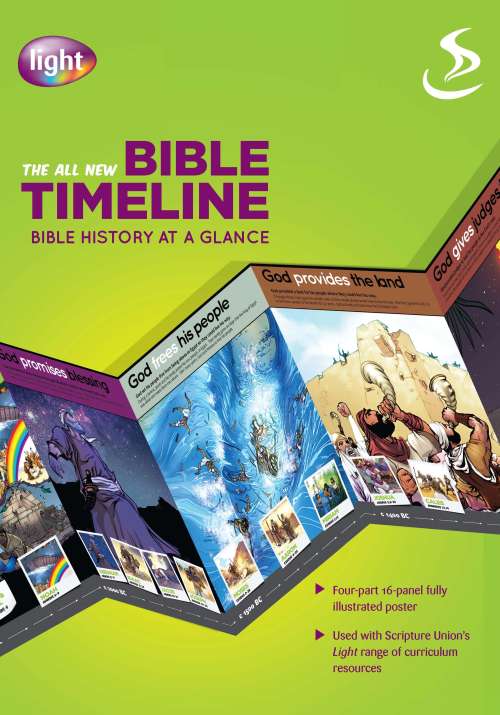 Out of stock
Follow God's big story through the whole Bible.
The Bible Timeline's 16-panel design (eight Old Testament and eight New Testament panels) leads children from creation of the world in Genesis to the promise of Jesus' return in Revelation, using important events, significant characters and dates as guides.
Artwork comes from the popular Big Bible Challenge and the text has been written by the experienced children's worker, Victoria Beech.

Ideal for use in Light curriculum groups, as well as at other children's events, residentials, holiday clubs etc.