Search all resources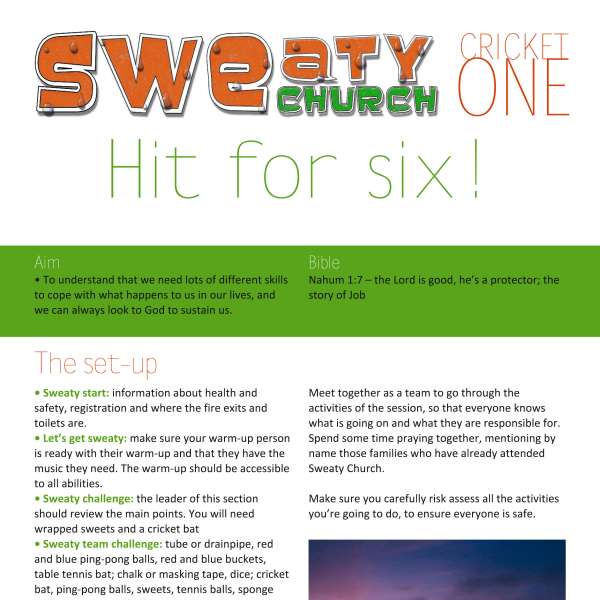 Sweaty Church is all about learning together through physical activities. This is the first of two cricket session and is about understanding that we need a lot of different skills to cope with what happens in life, and how we can always look to God to sustain us.
A Sticks for Stumps resource for use during the 2019 Cricket World Cup – building positive relationships, sharing the good news of Jesus and providing opportunities for young people to engage in sport.
Details
Church & Community

,

Sport