Search all resources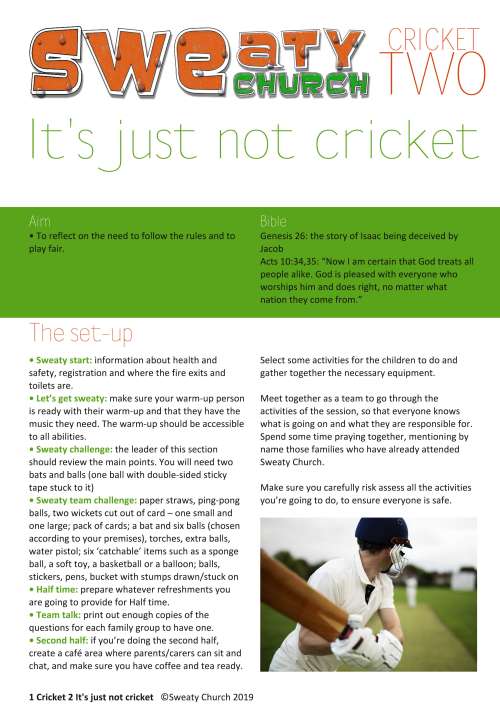 Sweaty Church is all about learning together through physical activities. This is the second of two cricket session and is about the need to follow rules and to play fair.
A Sticks for Stumps resource for use during the 2019 Cricket World Cup – building positive relationships, sharing the good news of Jesus and providing opportunities for young people to engage in sport.
Details
Church & Community

,

Sport