Thanks to the generosity of our wonderful supporters, thousands of children received the gift of the real Christmas story this year in the shape of a Bauble book. I was privileged to visit the children of Evelina children's hopsital in London to see them receive theirs.
Bauble Books a big hit!
Each year, the chaplaincy staff at Evelina Children's Hospital in London host a special carol service to bring a little bit of hope and joy to the children on the wards, and to share something of the real meaning of Christmas with them, too. This year, thanks to the generosity of people like you, they were also able to give the children an extra gift in the shape of a Bauble Book.
Yesterday, I had the pleasure and privilege of attending this year's service and to see the children receive their Bauble books. It was heart-warming to see so many gathered in the hospital's atrium to celebrate Christmas in this traditional way, in amongst the hustle and bustle of a normal day in a children's hospital.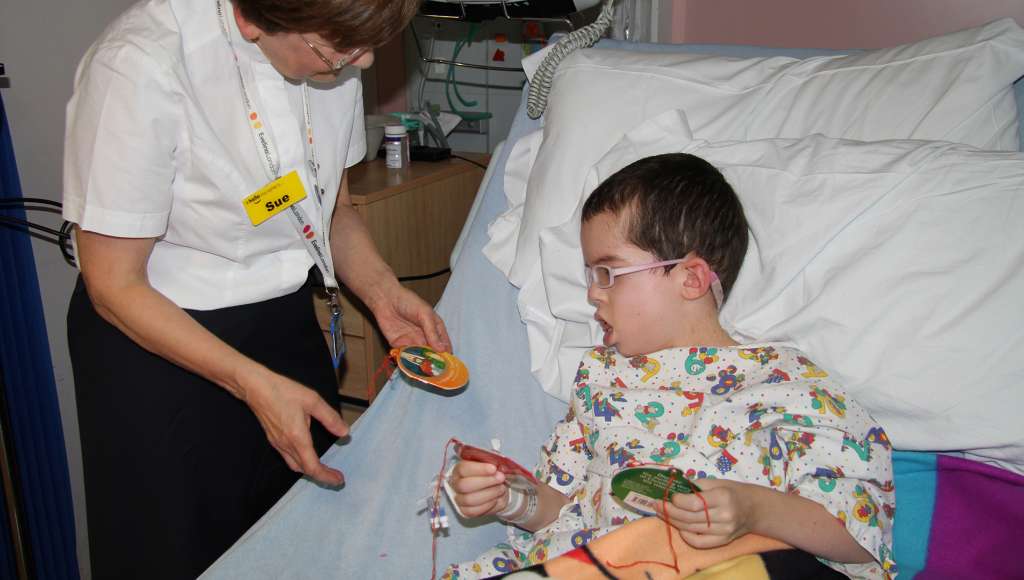 The service itself was great.The children, many of whom will have to stay in the hospital over the Christmas period, loved singing the carols and listening to the readings from the Bible, and some even took part in the service themselves. But it was the Bauble book gifts that really were the icing on the cake. It sounds very clichéd but when the books were given out at the end of the service, the children's eyes lit up. Unfortunately, some children were too unwell to leave the ward but again, thanks to your support of the Christmas appeal, there were enough books left to give to those children over the Christmas period (and this is just one of the ways your gifts are helping to share the real Christmas story this year).
Sue Taylor, the hospital's chaplain, invited me to their service to witness the giving out of the books as she was so excited by the opportunity they present to share the gospel in this straightforward but novel way. I'm so glad she did. I spend most of my time in the office feeling a little removed from what's going on elsewhere so it was a real treat to witness first-hand the impact of the gifts of SU supporters. I took a few photographs, too, which you can see below. Thank you once again for your support!
Help thousands more children experience the real Christmas story
It's only thanks to the generosity of people like you that thousands of children, whatever their situation, have been able to hear something of the real Christmas story this year. Are you able to make a gift today and help thousands more learn of God's greatest gift this year?
Details
What your support enables