Children hearing about the life and faith of John Bunyan in a fun and interactive way
Lifepath Bunyan happens every other year in Elstow, Bedfordshire.
Held over three days in May Lifepath Bunyan is run by two of our local mission partners along with Simon Barker from Scripture Union. Each day, local schools visit and children are given opportunity to explore the Christian faith through the lifepath of John Bunyan.
Bunyan lived in Elstow where his life is detailed in the Moot Hall near Elstow Abbey. Here many pointers to Bunyan's life are found alongside his most famous story 'Pilgrim's Progress'.
The children take part in a variety of workshops during the day from looking at Bunyan's life, medicine, weaving, hand bells, calligraphy, going to the fair, as well as having a go at May polling.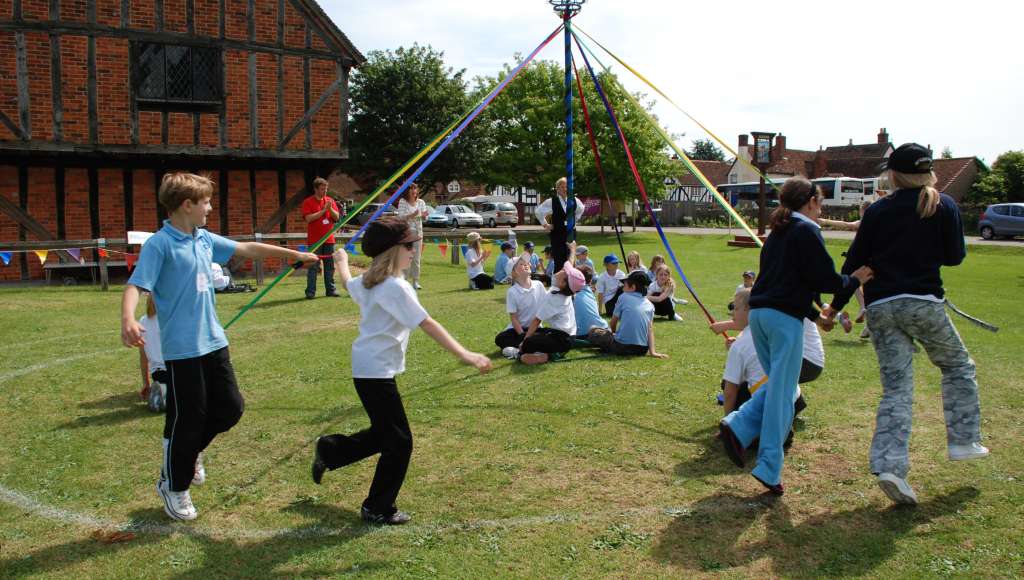 Find out more about Lifepath
Lifepath is a Scripture Union project to help Christians in local communities organise an event to which they can invite local schools.