Financial difficulties shouldn't be a barrier to children hearing the gospel. We hope, with your support, that our new holiday fund will help many more children and young people to go on an SU holiday and discover God for themselves
Holiday fund opens up new opportunities for children and young people
Scripture Union's Longbarn camp in Kent started in the 1970s. Paul Butler (now the Bishop of Durham and SU President) used to help on the camps in his college holidays. A few years later, while he was an evangelist in London, he met Janet Morgan who worked with disadvantaged children in Tower Hamlets. Most had never had a holiday in their lives; Janet asked if Paul could help. So Paul launched Longbarn East End in August 1987. Each year, over 40 London children from deprived backgrounds discover the excitement of woodcraft, wide games, sleeping under the stars, cooking on camp fires – and getting to know God, of course.
Paul's daughter Caroline now helps to lead Longbarn. She says:
'These Eastender kids too often arrive carrying burdens beyond their years, already hardened by life. At the beginning of the week they come: some with their bravado and swagger, others with shyness, others pretending to be cool and disinterested. But seeing one of the more "challenging" boys emerge from his tent on the first morning in a teddy bear onesie reminded me that
"…for all his fire and stroppiness, he is still a child who needs care, protection, security and love."
'As the week progresses I watch and rejoice as they shed their shells, and their defences get peeled back, so they can join in the silly action songs and listen to the campfire story with rapt attention. By the end of the week they have remembered (or learnt) how to play as children do. One morning I was making rockets with some of the boys. To begin with they were all, "Don't want to do that. Rockets are BORING." But as the rockets launched in all their explosive froth it became, "That's sick man, sick! [which means good] Can we do it again?"
SU staff member Kathy Brooks visited Longbarn East End last summer. She says,
"All the children I spoke to loved being at the camp, and return year after year."
Many of today's leaders had come on the camp as children. Ben started attending in the early days when he was a child living in Walthamstow. Then he came back as a helper – he's been helping for 13 years now! He introduced me to two young men, Harry and Michael. Ben can remember teaching them about God when they came to the camp as children. Now they're helpers too, and teaching the next generation of youngsters.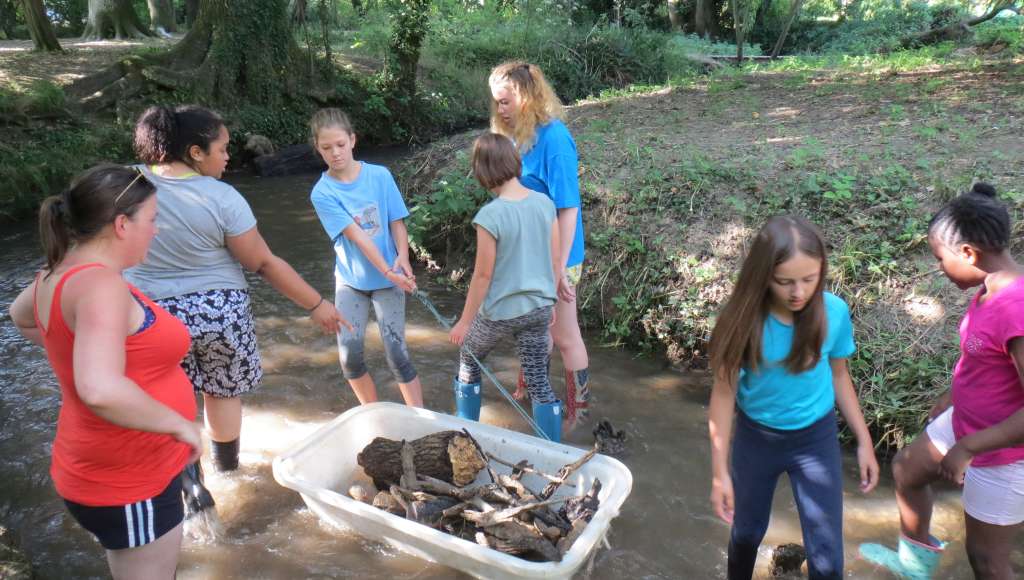 The SU Holiday Fund
Thanks to the commitment of hundreds of volunteer helpers, we're able to keep the cost of our holidays to a minimum, and we currently subsidise every place to reduce costs further. But they are still unaffordable for some families. We're very grateful to The David Chilcott Fund, which has been able to help many such families with funding over the years. However, we began to notice an increase in need, and the size of grant available wasn't always able to ensure a child didn't miss this life-changing experience.
So, to ensure no child ever misses out due to poverty, and to allow The David Chilcott Fund to focus on providing support for other organisations' holidays, we've launched our own holiday fund. The fund is already set to make SU holidays a reality for children who may otherwise not been able to afford the opportunity but, with your support, we hope to grow the fund and open up these amazing gospel opportunities to even more children and young people.
The application process is fairly simple, although all applicants will need a professional to vouch for them, and commit to pay a small deposit of £30 per child. Funding for successful applications will be paid directly to the holiday.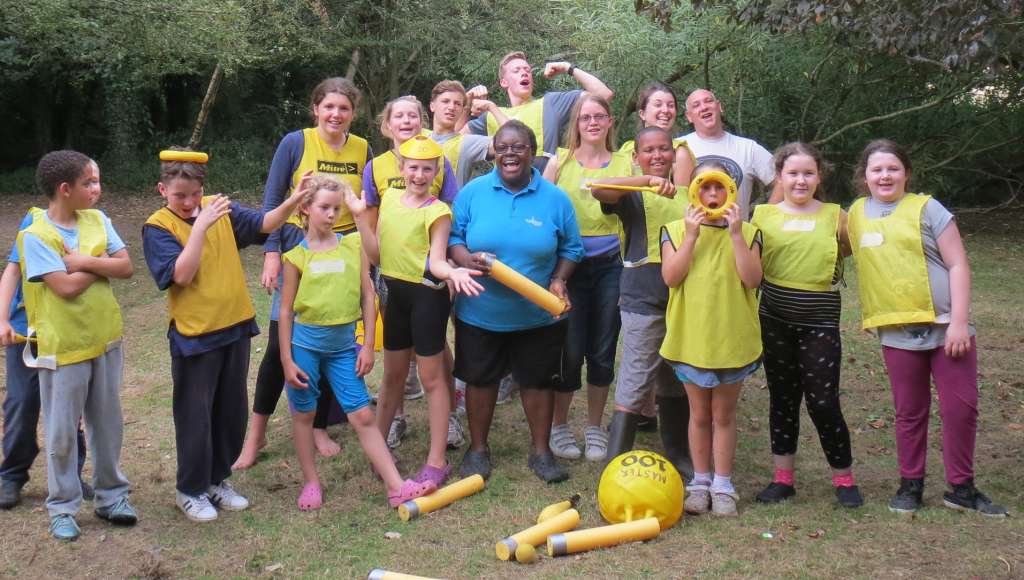 Details
What your support enables
Bible engagement

,

Discipleship

,

Outreach