'If only'… Clare knew she simply couldn't afford to send her son on a Scripture Union holiday. But because of your generous donations to the new SU Holiday Fund, you've just given James a summer that neither he, nor his mum, will ever forget…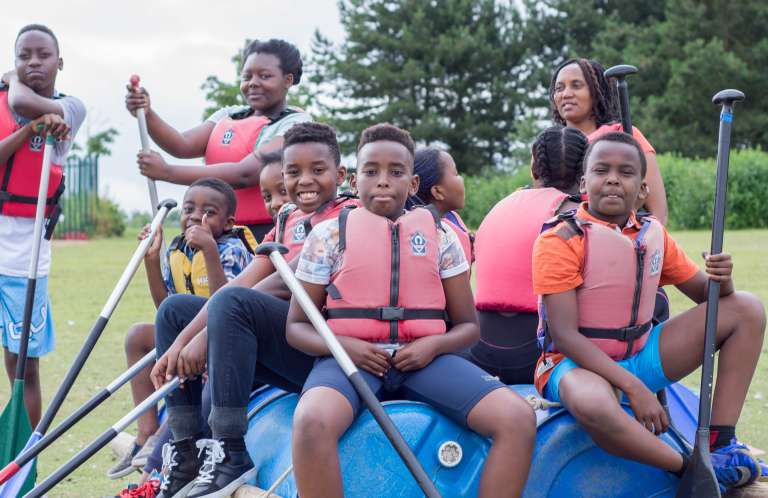 Clare adopted James seven years ago when he was 16 months' old. She's a single parent, and they never had much money, but James has never been short of love and the two are very close. Clare, a Christian, has also brought him up to know the love of Jesus.
James is a very shy, gentle child, and he and his mum had never been apart. Clare knew it would do him the world of good to go on a Scripture Union holiday so he could make new friends, have fun and worship God. But she simply couldn't afford it. Then she heard about Scripture Union's new Holiday Fund, to which she applied for support. She was delighted when she heard her application had been successful and she was able to tell James he would be going on holiday after all!
"I cannot tell you the impact that the SU holiday had on James."
Clare says, 'God blessed me when he brought James into my life – and every day I count my blessings that he's my son. We've never really been apart since he was a baby.
A big but rewarding step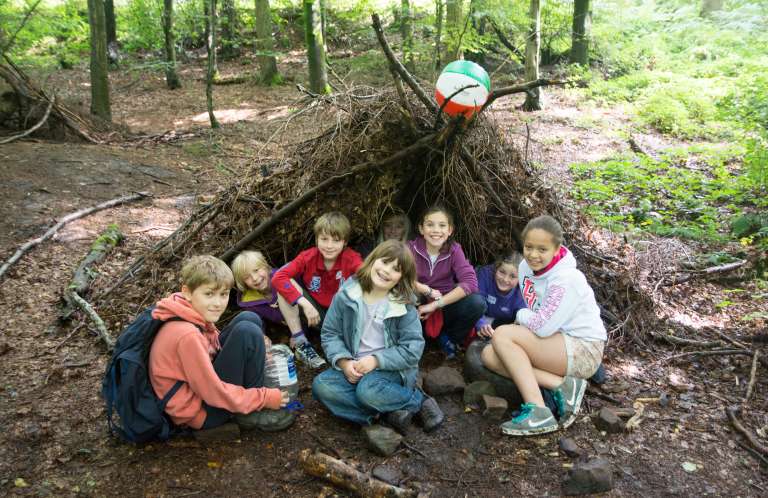 'When we arrived at the SU camp, it was hard for me to leave him with people who don't know him. But I took huge comfort in the way the leaders all greeted everyone. I was starting to make moves to leave James but he said he was getting a bit scared. He wanted to sit and look at the pack that was on his bed.
'I left him alone for a minute or two to give him space. When I came back, one of the leaders had spotted him on his own and was going through the pack with him and chatting. It gave me comfort all the time he was with you – and helped me resist the temptation to text him!'
Holiday leader Gwen recalls, 'Initially, James was very reserved which wasn't surprising as he was one of the younger children and it was his first time away from his home and his mum. But from the first day, he settled right in. It wasn't long before he made friends with another boy, also adopted, and they were virtually inseparable for the rest of the holiday! He joined in all the activities – wide games, sports, daily Bible stories, a craft zone and singing – James just loved the singing with actions. At the end of the holiday, the children performed a song for their parents and, much to his mum's delight, James was joining in, animated and singing at the top of his voice. She must have been so proud of him!'
What an impact!
Clare says, 'I cannot tell you the impact that the SU holiday had on James. He is still singing those songs in the shower in the morning! And he tells anyone who will give him time about when he went to the camp.
'I thank you all from the bottom of my heart that James got so much from his time away. He can't wait to come back next year!'
*N.B. Names have been changed to protect identities.
Do you know children who might benefit from the Holiday Fund?
Our 2018 holiday season has been extended with new holidays in the spring. If you know young people who would enjoy an SU holiday but whose families might not be able to afford it, please do direct them online to the Holiday Fund information and application form.
Help more children like James come on an SU holiday!
SU holidays are life-changing – children have loads of fun, the opportunity to make lifelong friends and to draw closer to God through teaching and worship. We believe that every child should be able to have that life-changing experience, whatever their financial circumstances. So if you'd like to help another child like James have that experience, why not donate to our Holiday Fund now?
This story featured in our supporter magazine, Connecting You. To read more stories like this click here.
Details
Connecting You December 2017 – February 2018

,

Connecting You