Search all resources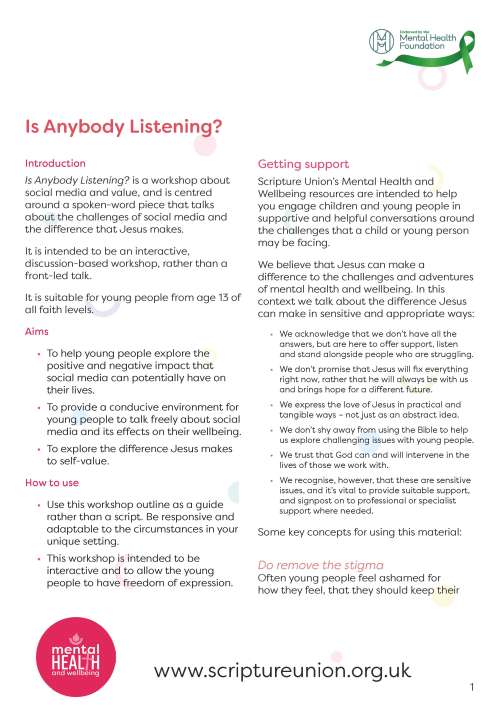 Is Anybody Listening? is a workshop about social media and value, and is centred around a spoken-word piece in video form that talks about the challenges of social media and the difference that Jesus makes. It is intended to be an interactive, discussion-based workshop, rather than a front-led talk for young people from age 13 of all faith levels. We recommend using this session in a small group context where follow-up conversations are possible for any young people needing additional support.
Within the Is Anybody Listening? outline you will find information on getting additional support around mental health and wellbeing as well as a list of key concepts to keep in mind when exploring these issues with children. We strongly recommend that the session leader takes time to thoroughly read these pages before delivering this material.
Details
Church & Community

,

Schools clubs & groups