Search all resources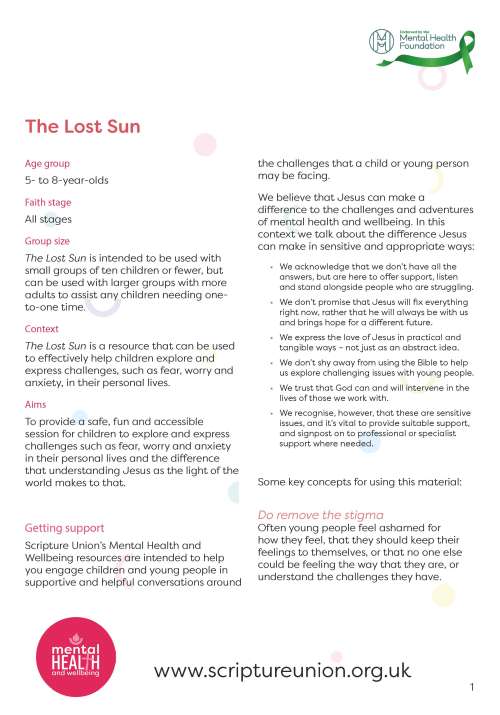 The Lost Sun is a resource that can be used to effectively help children explore and express challenges, such as fear, worry and anxiety, in their personal lives. This session outline lasts for around 70 minutes, and is intended for use with those aged 5 to 8. The session includes the animated poetic story of Daisy, along with creative activities which provide a way to for children to reflect on the themes in Daisy's story. We recommend using this session in a small group context. But it can be used with larger groups with more adults to assist any children needing one-to-one time.
Within the session outline you will find information on getting additional support around mental health and wellbeing, as well as a list of key concepts to keep in mind when exploring these issues with children. We strongly recommend that the session leader takes time to thoroughly read these pages before delivering this material.
Details
Church & Community

,

Schools clubs & groups