Through your support, a group of inner-city youngsters with no church background were able to go on Centre Spot, a weekend residential break, to play sport and find out more about Jesus. For one 14-year-old, Luke, the break was life-changing.
Ben Poch, SU South East regional team leader, says, 'We'd helped some central London churches and local mission partners to set up sports-based mission projects which quickly helped to build relationships with young people who had no previous church connections. 
'SU set up Centre Spot, a sports-based weekend residential, for 24 of these youngsters from Kings Cross Baptist Church and local mission partner Kingsley Hall in Dagenham. Short-term breaks are an exciting element of our holidays and mission programme and are geared to young people with no Christian background. It gives them a brief immersion in Christian community without it being too overwhelming or too long. (For most of this group of 11- to 14-year-olds, it was the first time they'd stayed away from home.) 
'A weekend is also cheaper than a week. But in this case, SU had to subsidise the cost because of the financial circumstances of the families involved – and we could only do that because of the generosity of Scripture Union's supporters – so thank you!
"I kinda saw the peace and happiness it was giving to everyone… I just wanted that as well." Luke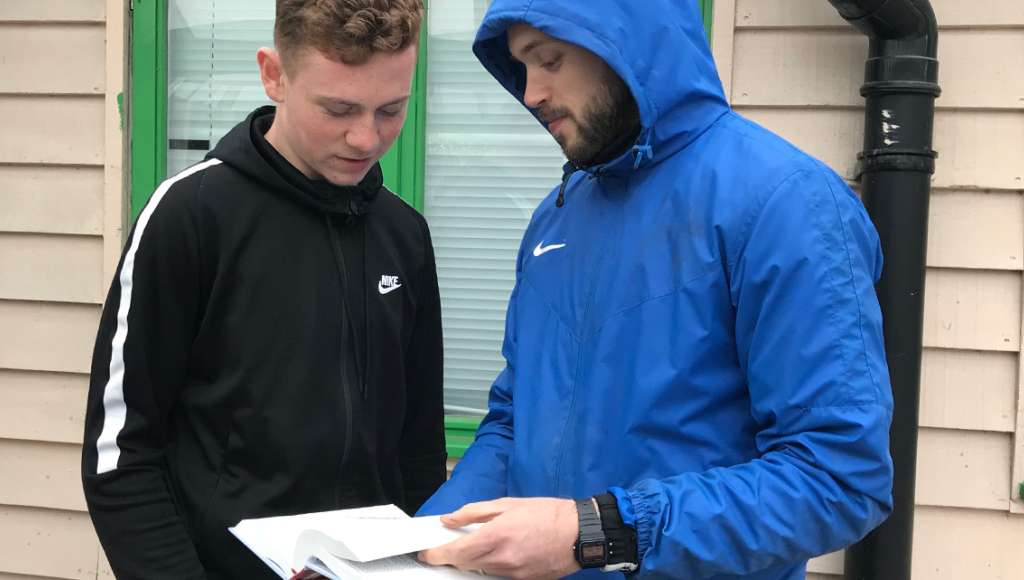 An unplanned gift
'These youngsters came from very challenging backgrounds. They were a bit unruly when they arrived, but soon we had them playing cricket, football,  dodgeball and ultimate Frisbee. They got to interview the coaches and hear their testimonies. We also shared the story of Joseph and discussed the idea of 'daring to dream' in small groups.
'They seemed to have had a good time – but I was taken aback when on the Sunday this lad Luke asked, "Will we be able to have a Bible?" I'd not banked on them being so keen to know more so soon! So we offered all the group Bibles to take home.
'The next evening, as usual, Luke went along to his sports project. But instead of joining in, he sat and read his new Bible for two hours. The following week, he made a commitment to follow Jesus. 'So why did Luke decide to become a Christian? He says, "I kinda saw the peace and happiness it was giving to everyone… I just wanted that as well. I want to change; I want to be on the good side of the world. I can look at myself in a nicer, positive way. I never judge people like I used to."'
There was also change in other young people who went on Centre Spot. Ben says, 'A group of them go to a Friday night youth club. Before going on the residential weekend, they'd spend all evening looking at their mobile phones and not interacting with us at all. Now they're asking lots of good questions about faith.
'Young people are not as cynical as you might perhaps think, and once they understand how God loves them and that their lives have purpose through him, they are eager to learn more. And short-term residentials are a great way to start them on that journey.'
Do you know young people who might benefit from going on an SU weekend residential?
Connect with your local SU team to find out about opportunities near you.
You could help another young person like Luke to encounter God
Just £30 could enable another young person who couldn't otherwise afford it to come on an SU weekend residential and discover the hope of knowing Jesus.
Details
What your support enables